Big Inspiration

Each year, we gather for a conference with other members of the Leading Caterers of America (LCA) comprised of a select group of top caterers from the United States and Canada. We spend a few days in rotating host's cities exchanging ideas, sharing best practices and investigating topics crucial to the hospitality industry. This year, the Executive Summit took place in San Antonio, Texas, hosted by Rosemary's Catering – The RK Group. We enjoyed the camaraderie and engaging with our catering friends in what can be game-changing conversations. We returned to Baltimore refreshed, inspired and bursting with new ideas.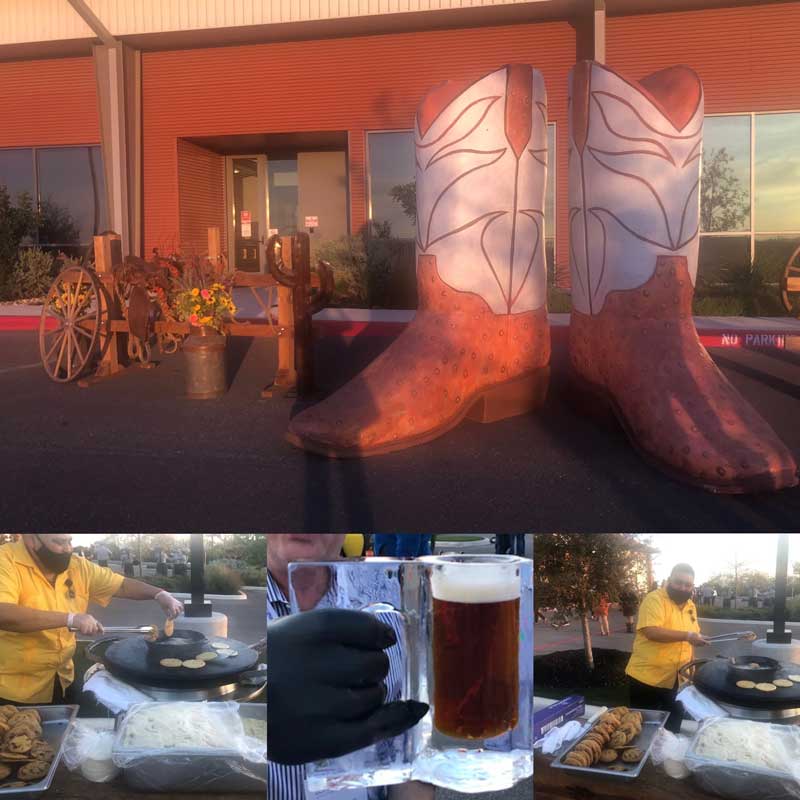 The RK Group is proud of their Texas heritage and wanted the visiting LCA members to enjoy a taste of the Lone Star State. They served up tomahawk ribeye tacos with made-in-the-minute tortillas, gorditas with toppings and venison chili, plus a new favorite – bacon wrapped quail with a jalapeno sauce! Their food, drinks and uniforms all displayed pride in their company and culture. They even paid homage to the state favorite beer – Shiner Bock. No ordinary beer steins for them though; they helped everyone really chill out with a mug made completely of ice. Of course they also had to provide you with a new kind of koozie; you had to wear a glove while indulging in this product that was so inventive! The beer can be enjoyed for awhile as the mug is actually quite durable and long lasting.
We're grateful to be able to visit and connect with all of our friends in LCA and partnering with them on projects that extend our regional reach. Can't wait to see where the next conference will take us.
---
You say Kolache, I say Klobasniki
Our recent trip to Texas for the Leading Caterers of America Conference reintroduced me to the kolache. We were gathered outside after a walk-about supper of native fare to watch an ice carving contest, and the late-night street snack was an abundant display of kolaches. I bit into the warm pastry expecting the sweetness of fruit, and was surprised to be tasting the cousin of a pig in the blanket. It turns out that kolaches made with sausage, cheese and jalapeño is an iconic Texas staple as true to Texas as BBQ and tacos though not as well known.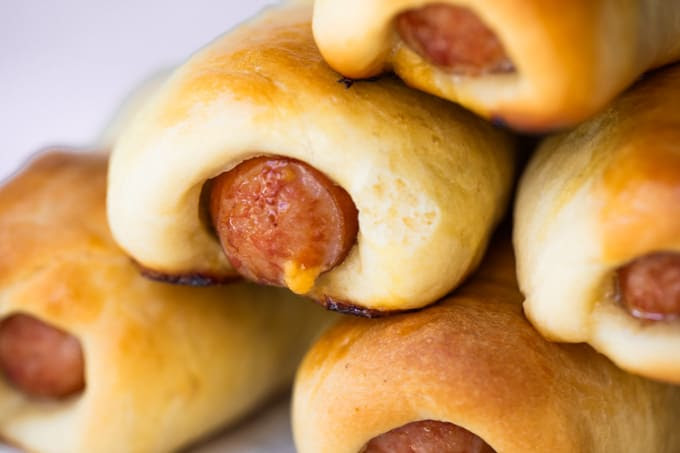 Czech families immigrated to rural areas of Central Texas at the end of the 19th Century. The communities had roots in Moravia and Bohemia and brought their family recipes for the fruit filled pastry. The home of the first commercial kolache was The Village Bakery in the town of West, Texas in what is now known as the Czech Belt. Wendel Montgomery opened the shop on a dare and the traditional treats quickly became a hit with travelers passing through the town
The idea for the sausage kolache came to Wendel when he was eating a hot dog one day, and after tinkering with the recipe he trademarked his invention "klobasniki", the Czech word for little sausage. But most people continue to ask for kolache, and whether the word is correct or not they are happy to consume the Texas staple.
---
Spoon of Goodness
The tiny art-filled town of Marfa, Texas was a destination I had dreamed of for years; so I was not surprised by its magical synchronicity, beauty and charm during a recent visit. However, I did not expect to discover a beverage that could one day soon become the next "spirit obsession". We were introduced to sotol by an informative and enthusiastic bartender at the Marfa Spirit Company's tasting room which is located in a 1920's era converted feed mill.
Unlike its cousins, tequila and mezcal which come from the agave, sotol is produced from a type of shrub named Dasylirion, which is called sotol in Spanish or desert spoon in English. The prickly plant has long spiky leaves, grows wild in Mexico's Chihuahua desert region and the southwestern United States. The plant matures in about 15 years and its flowering stalks drop seeds which are carried by the wind. Harvesting is mostly sustainable because sotol's roots remain in the ground and will usually regrow, living for decades. This in stark contrast to the harvesting of the agave plant whose roots are dug up and whose fields then need to be replanted. This might be another factor in sotol's gaining market traction because an agave shortage caused by increased demand and waiting period for replanted and new fields to produce affects tequila and mezcal production.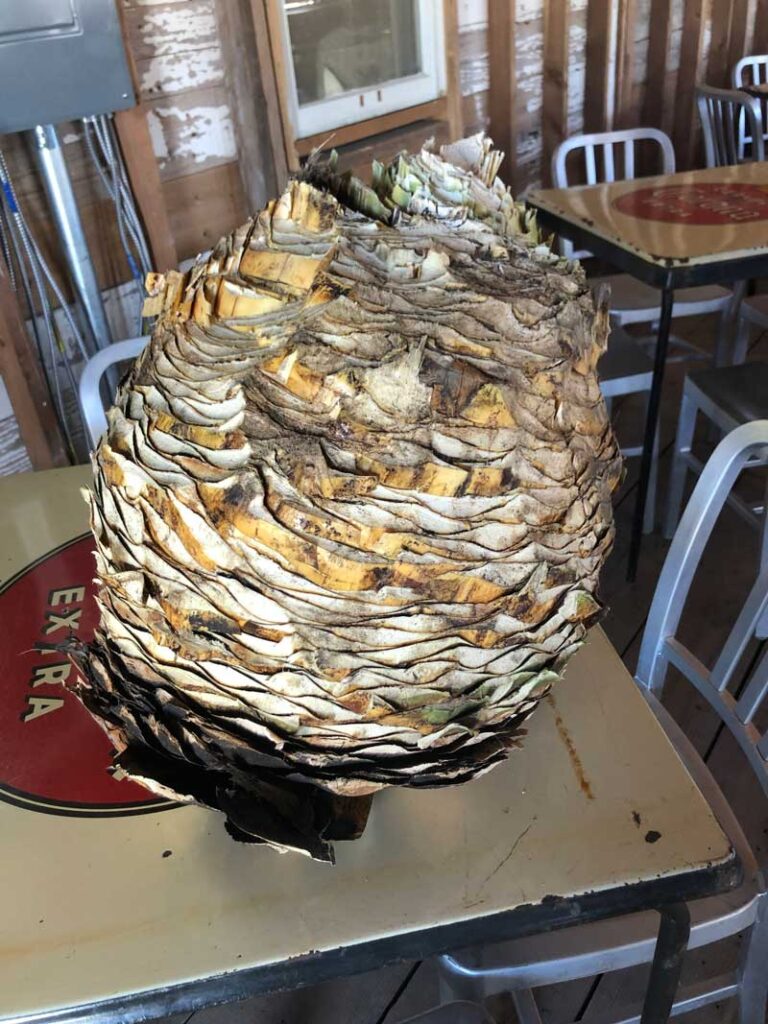 The production of sotol is small scale, labor intensive and sometimes uses a little help from burros. Workers harvest the heart (piña), roast them for several days in wood fired ovens and mash chop them to start a fermentation process that can last up to three weeks with an output of about one bottle per plant.
In the same way as wine, the location where the desert spoon grows influences its flavor. Grassy is often listed in its flavor profile but eucalyptus, pine, leather and pepper also might be found. Traditionally, sotol is served neat but in the States it is used like tequila in cocktails as well. In Mexico, sotol is often infused with fruits, nuts and spices or other local ingredients to make curados, which is more like a liqueur.
There are some Mexican bottles available in the U.S. The Marfa Spirit Company's first product, Chihuahuan Desert Sotol, was made in collaboration with Sotol Don Celso in Janos, Mexico. It is distilled in Mexico and bottled inside the Marfa distillery. "With sustainability near and dear to the founders' hearts, the Marfa Spirit Co has implemented harvesting practices alongside the agricultural teams at Texas A&M and Autonomous University of Chihuahua to ensure sotol is around for generations to come."
---
Holiday Book Picks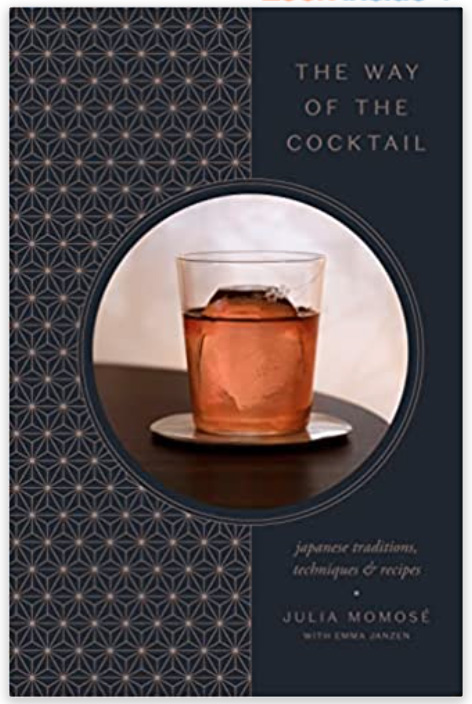 The Way of The Cocktail by Julia Momose

Reading or meandering through Julia Momose's new book The Way Of The Cocktail; Japanese Traditions, Techniques & Recipes written with Emma Janzen is delightful, informative and almost spiritual. The book starts with an introduction and intentions in which Momose, a Japanese woman living and working as a bartender in the states, explain how she thinks "of the concept of wa in all aspects of my profession and life". Wa is translated as harmony in English and is frequently used to express what makes something Japanese in spirit. The Way of the Cocktail is part history/culture/tool guidebook, part compilation of classic and contemporary recipes organized into 24 micro seasons with lyrical names and a deep dive into the beverages of Japan. The writing, photographs and illustrations add to its appeal. The Way Of The Cocktail will be a much appreciated, thirst creating gift.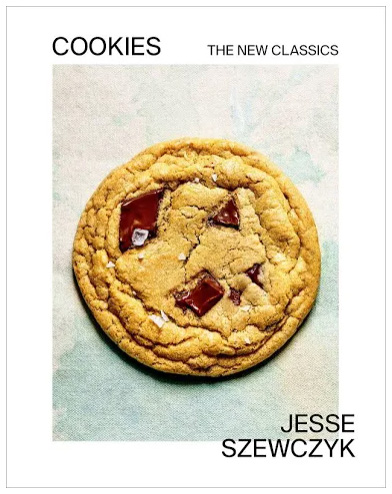 Cookies The New Classics by Jesse Szewczyk

Cookies The New Classics would be a thoughtful early gift to refresh a home baker's repertoire. Jesse Szewczyk divides the 100 cookies into chocolatey, boozy, fruity, nutty,tart, spiced, smoky and savory. Traditional recipes are tweaked creating playful new combinations that are begging to be tasted. Nothing difficult or elaborate. Included in the collection is peach crisp skillet cookies,malted brownie biscotti and smoky muscovado sugar cookies. Looking more ambitious but actually a no-bake preparation is Black Forest "salami" (salami de ciccolato) which looks just like a salami but is actually a chocolate log filled with nuts and dried fruits and dusted with confectioner's sugar. Our cramped bookshelf easily found a space for this sweet addition.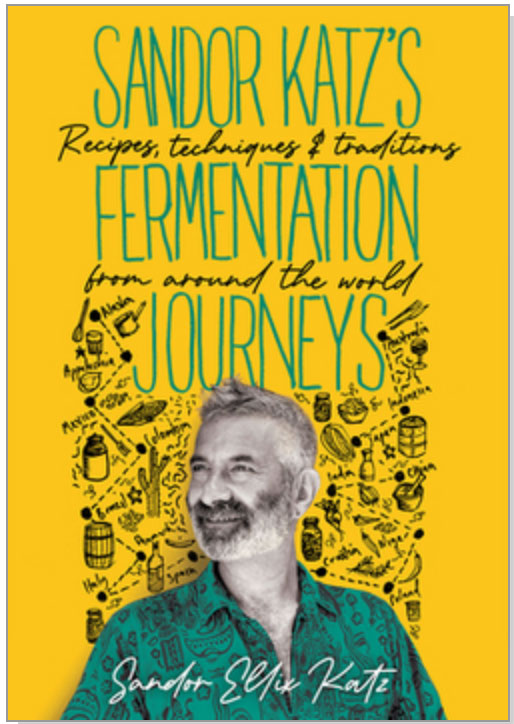 Fermentation Journeys by Sandor Katz

Sandor Katz wrote Fermentation Journeys, Recipes, Techniques & Traditions from around the world during a long pause in his travels due to the Covid pandemic. The self-taught experimentalist's previous books on fermentation have been translated into many languages and as a result, he has taught about the magic of bacteria and yeast in over two dozen countries. He conversely turned these trips into educational experiences for himself. His intention with the book and his workshops is to "share the ingenuity and diversity of fermentation traditions around the world". His passion and curiosity are evident in the stories of the meals shared, details observed and the lessons he learns. He is inspired by the people, methods and places he has been, and clearly states that he hopes to inspire others likewise.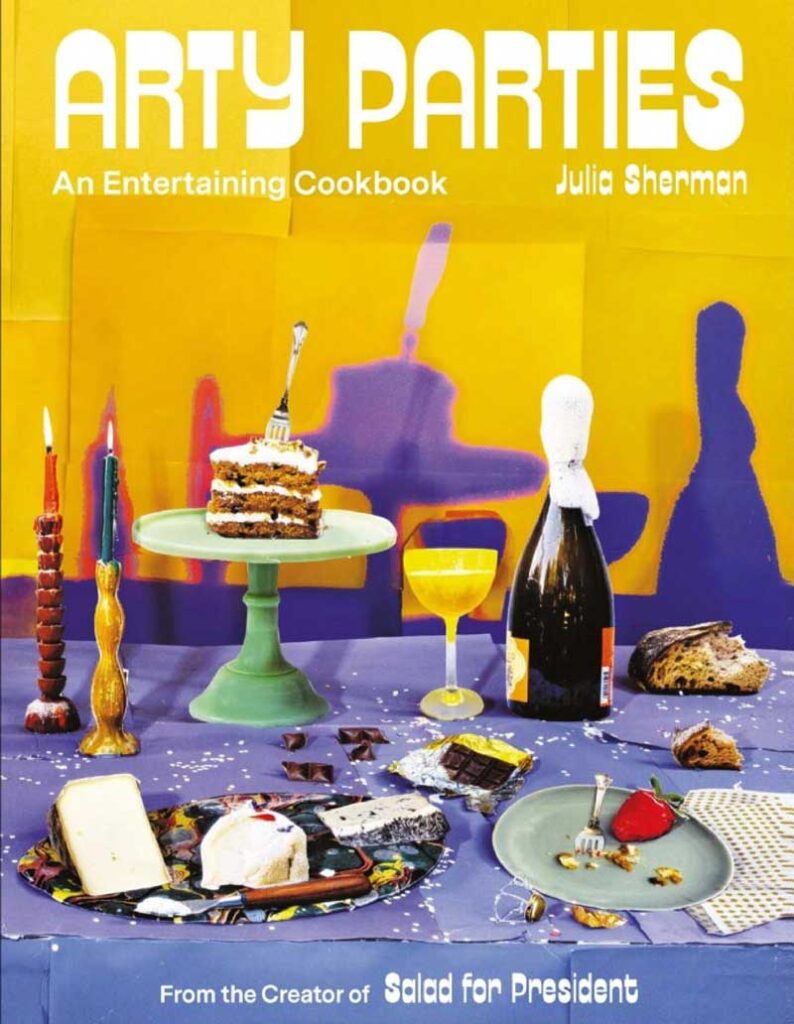 Arty Parties by Julia Sherman

For your friends and family that are fond of coloring outside the lines, Julia Sherman's Arty Parties would be a welcome gift. Sherman is an artist, writer, photographer, professional cook and an original. Her new book has many enticing recipes, but it is her setting one-of-a-kind scenes, replete with props, action and all sorts of engaging characters that sets her books apart. Fun, courageous, outrageous and with an artist's sensibility, Sherman invites the reader into a new way of entertaining.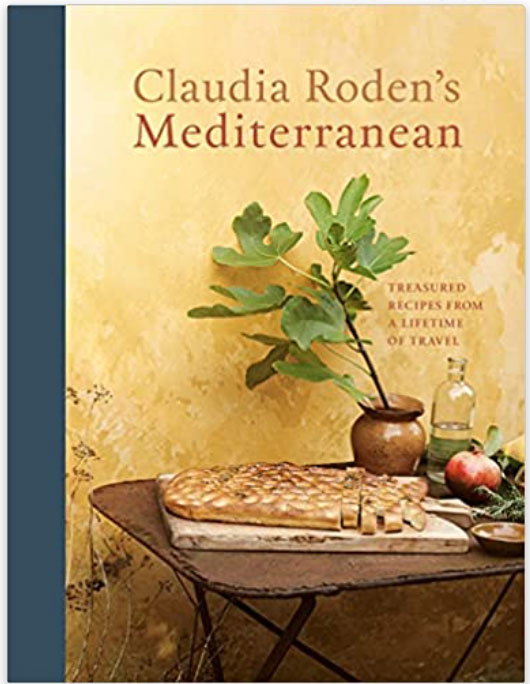 Claudia Roden's Mediterranean, Treasured Recipes from a Lifetime of Travel by Claudia Roden

I have been a fan of Claudia Roden for years. Her new book, Claudia Roden's Mediterranean, Treasured Recipes from a Lifetime of Travel is a beautiful accessible compilation of recipes that she serves family and friends. It is presented like a traditional cookbook, with appealing photography, engaging headnotes and clear recipes that for the most part can be easily made any night of the week, while allowing the cook to enjoy the meal with her guests.
---
Cranberry & Walnut Baked Camembert
by Chef Mario Raymond
"Hunger is the best pickle."
-Ben Franklin
….and we are starving for company.
A holiday party first course:
Cranberry and Walnut Baked Camembert
1 ea whole camembert (I would suggest Sweetgrass Dairy's Green Hill)
1 cup fresh raw cranberries
½ cup maple syrup
2 tbsp muscovado sugar
½ tsp orange zest
Pinch of salt
2/3 cups walnut halves and pieces
1 tbsp sugar
1 tsp water
Pinch of salt
Preheat oven to 325 degrees
Toss cranberries, syrup, sugar and orange zest in a mixing bowl. Spread evenly on a baking sheet lined with a silpat or oiled parchment paper. Bake 40 minutes.
In a sauté pan cook the walnuts over medium heat until fragrant. Add the sugar and water and continue to cook and stir until the walnuts are glossy, 8-10 minutes. Turn out onto parchment and let cool.
To serve:
Place the camembert on an oiled sheet pan and bake at 325 for 12-15 minutes, or until the center begins to sag. Transfer to serving platter and top with cranberries and walnuts. Spoon any of the liquid left from the cranberries over top.
For the crostini:
1 ea baguette
2 tbsp melted butter
Pinch salt
Slice baguette into ¼ inch slices on the bias.
Spread melted butter onto a baking sheet. Arrange baguette slices on the buttered baking sheet in a single layer. Sprinkle with salt. Bake at 425 for 8 minutes, until crispy and golden.
If you really want to thank your hosts for their holiday hospitality, give them something to enjoy in the quiet time after the storm, the morning after. Pignolias.
Pignolias
One of the best things in the world is pignolias and coffee.
8 oz almond paste (in the can, not the tube)
2 egg whites
3/4cups sugar
¼ cup pine nuts
Preheat oven to 375 degrees
Cut almond paste into small cubes and put into the bowl of a mixer fitted with a whisk attachment.
Add half of the sugar to the almonds paste. Mix on medium speed until pea sized balls form.
Add the rest of the sugar and mix until you have a sandy texture.
Add half of the egg whites. Whisk 2 minutes on medium speed.
Add the rest of the egg whites, whisk on high for 30 seconds.
Spoon the batter into a piping bag fitted with a plain tip or no tip at all.
Pipe batter onto a baking sheet lined with a silpat or oiled parchment paper.
Wet a kitchen towel with cool water and wring out. Roll the towel lengthwise.
Pipe the batter onto the prepared baking sheet and then gently dab the top with the wet towel to shape. Don't skip this step! It will create the crackly surface on the cookie that is so wonderful.
After dabbing, arrange 3 pine nuts on top of each cookie.
Bake 6 minutes, then turn and bake 5 minutes more. The cookies should be evenly golden all the way around. Let them cool for 30 minutes before removing from the baking sheet.
---
You deck the halls, we'll set the table!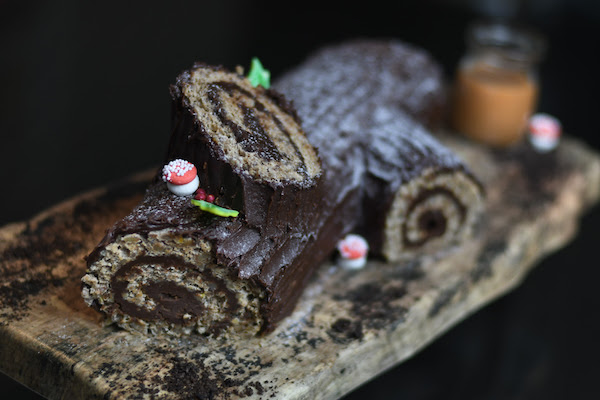 Plan your Christmas Eve dinner or holiday party.
Order online or view our menus and give us a call: 410.356.1666
We have plenty of options to celebrate in the way you are most comfortable. Just let us know how we can assist and make your holiday merrier!
Our New Year's Eve menu will be posted December 6th so check it out online or call to inquire: 410.356.1666.